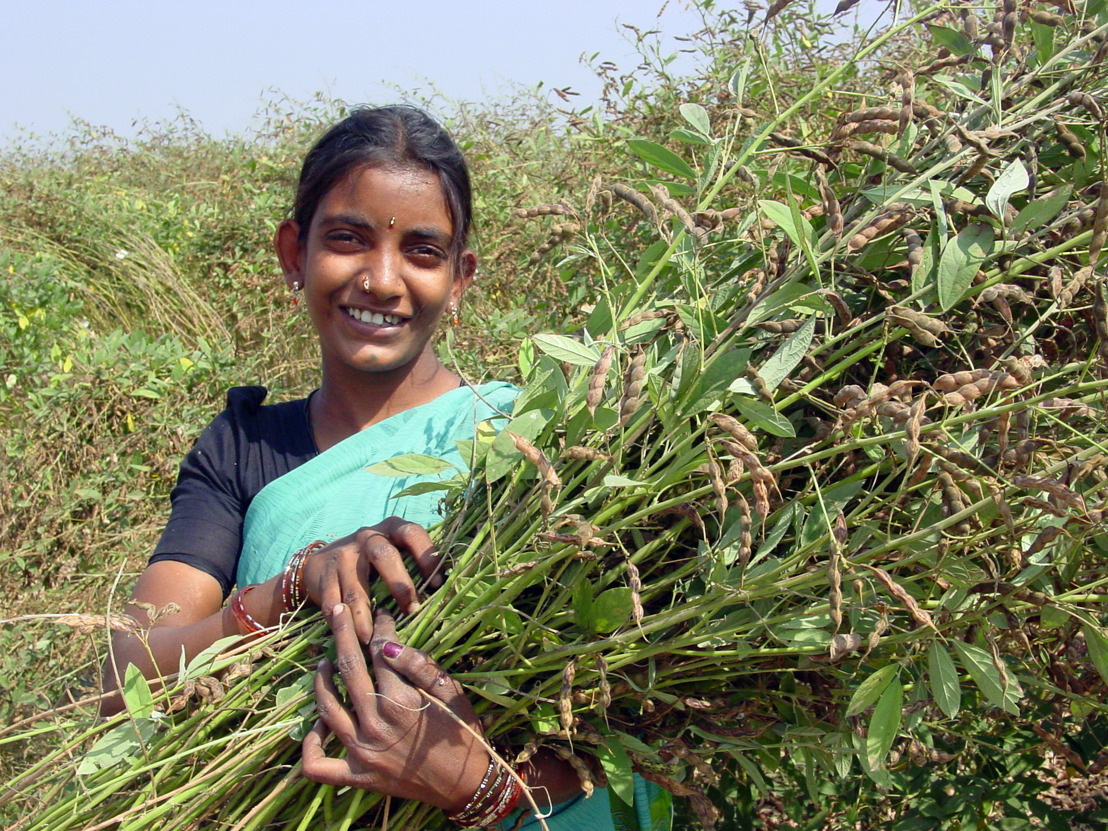 Pioneering Pigeonpea Project Unveiled in India
Media Release
In a significant development for India's agricultural landscape, ICRISAT and the National Food Security Mission (NFSM), under the Government of India, are embarking on an ambitious project aimed at revolutionizing pigeonpea yields across the country.
Despite being one of the largest producers of pigeonpea globally, India's domestic consumption surpasses its production levels, leading to the need for imports.
Pigeonpea, also known as arhar dal performs a vital role in ensuring nutrition, food security and supporting rural livelihoods in India, making it imperative to enhance its productivity to meet the nation's increasing demand.
The project which was launched on May 29th is now set to begin in the upcoming cropping season which will see collaboration with the Indian Institute of Pulses Research (IIPR) - Kanpur and twelve State Agricultural Universities.
The project will test and promote high-yielding, early-maturing varieties and hybrids across the states of Telangana, Andhra Pradesh, Karnataka, Maharashtra, Madhya Pradesh, Jharkhand, Chhattisgarh, Rajasthan, Bihar, Uttar Pradesh, Punjab, and Haryana.
Director General of ICRISAT Dr Jacqueline Hughes expressed her gratitude to the Government of India, collaborating institutes and universities for their commitment to enhancing pigeonpea yields while uplifting rural livelihoods.
"This collaboration, underscored by advancements in science, will not only push the boundaries of achievable yields but in doing so pave the way for a brighter future, ensuring food security and enhanced prosperity for the nation's pigeonpea farming communities," said Dr Hughes.
Deputy Director General-Research at ICRISAT, Dr Arvind Kumar thanked the Government of India for their support and inclusion of niche areas in Northern India for the initiative.
"To expand the cultivation of pigeonpea, we need to leverage the vast rice fallows across the country as research conducted by ICRISAT has shown promising results for early-maturing pigeonpea in rice fallows.
"Collaborative efforts will be made to develop varieties tolerant to waterlogging and cooler temperatures, enabling cultivation in both rainy (kharif) and post-rainy seasons (rabi)," said Dr Kumar.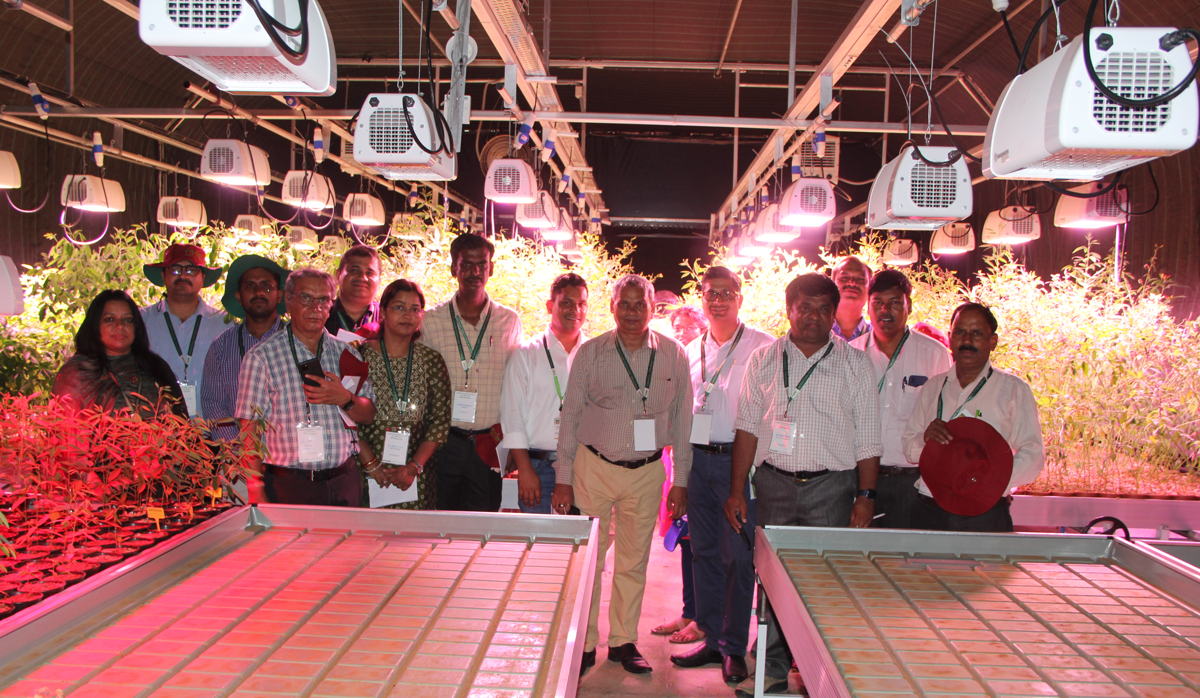 Dr Aditya Pratap, Coordinator-All India Coordinated Research Project on Kharif Pulses, highlighted key areas of focus for the project. These include combating pod-borer infestation, stabilizing hybrid production, integrating genomics, and reintroducing marker-assisted selection in the breeding process.
"By providing farmers a package of agronomy practices alongside new varieties and hybrids, a potential 30% increase in pigeonpea yields can be achieved," said Dr Pratap.
Discussions on the project work plan were led by Dr Prakash Gangashetty, Scientist, Pigeonpea Breeding, ICRISAT and the project launch provided an opportunity for participants to visit ICRISAT's research fields and the speed breeding facility.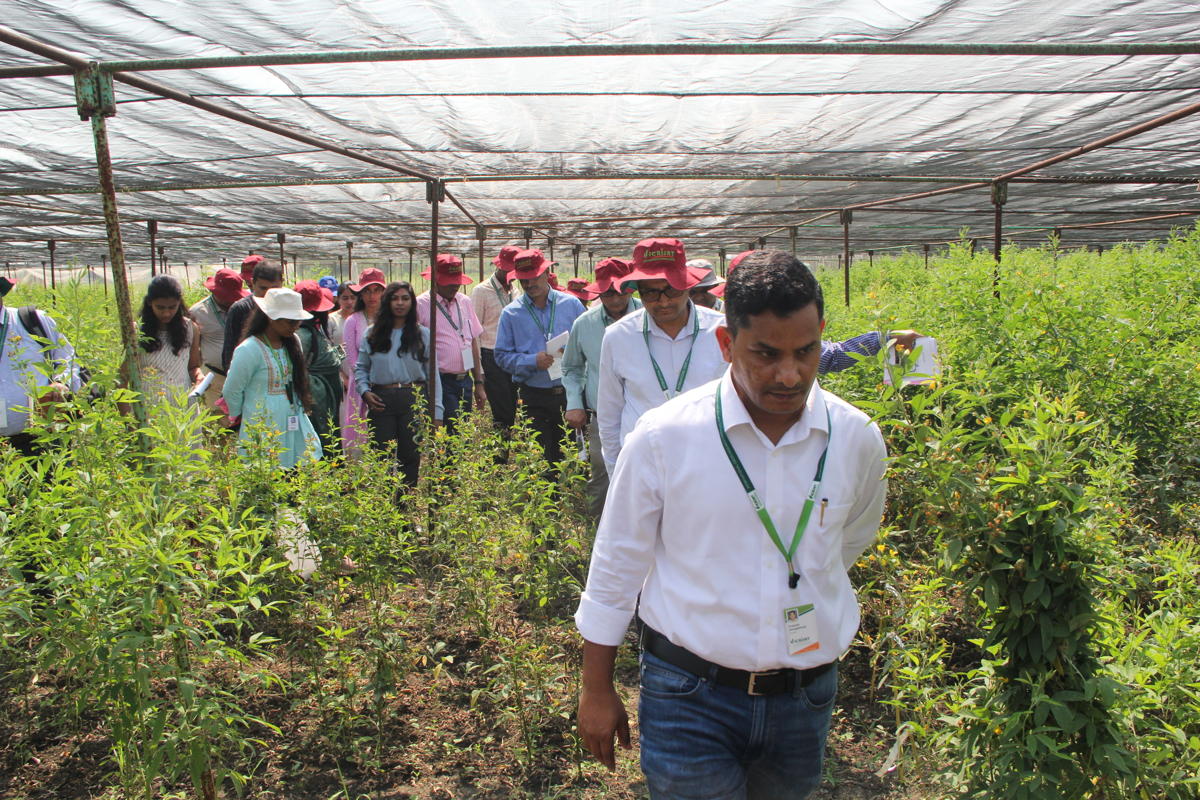 Dr Sean Mayes, Research Program Director of the Accelerated Crop Improvement Program at ICRISAT, emphasized the significance of these facilities, capable of raising three generations per year and producing seeds even during the off-season.
Dr RS Mahala, Research Director at SeedWorks International Private Ltd concluded on the importance of finding innovative solutions and cited successful experiments with High-Density Spacing and beekeeping for natural pollination.
"ICRISAT's vast germplasm collection is a valuable resource that should be effectively utilized to achieve the project's objectives," said Dr Mahala.
(L) Dr Shruthi Belliappa, Consultant- Associate Scientist (Pigeonpea Breeding), ICRISAT, explains a poster. (R) A group photo of the project team.
About the project: The three-year project "Enhancing pigeonpea production and productivity in India by promoting high-yielding early maturing varieties and hybrids" is led by ICRISAT in partnership with IIPR-Kanpur and Uttar Pradesh; Punjab Agricultural University (PAU), Ludhiana, Punjab; Bihar Agricultural University (BAU), Sabour, Bihar; Rajmata Vijayaraje Scindia Krishi Vishwa Vidyalaya (RVSKVV), Sehore, Madhya Pradesh; Agricultural University (AU), Kota, Rajasthan; Indira Gandhi Krishi Vishwavidyalaya (IGKV), Raipur, Chhattisgarh; Birsa Agricultural University (BAU), Kanke, Ranchi, Jharkhand; Dr. Panjabrao Deshmukh Krishi Vidyapeeth (PDKV), Akola, Maharashtra; University of Agricultural Sciences (UASR), Raichur, Karnataka; Professor Jayashankar Telangana State Agricultural University (PJTSAU), Telangana; and Acharya N. G. Ranga Agricultural University (ANGRAU), Guntur, Andhra Pradesh.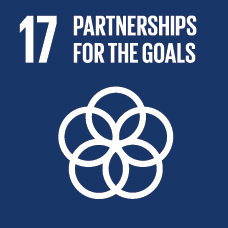 Jemima Mandapati Communications Lead - Asia, ICRISAT