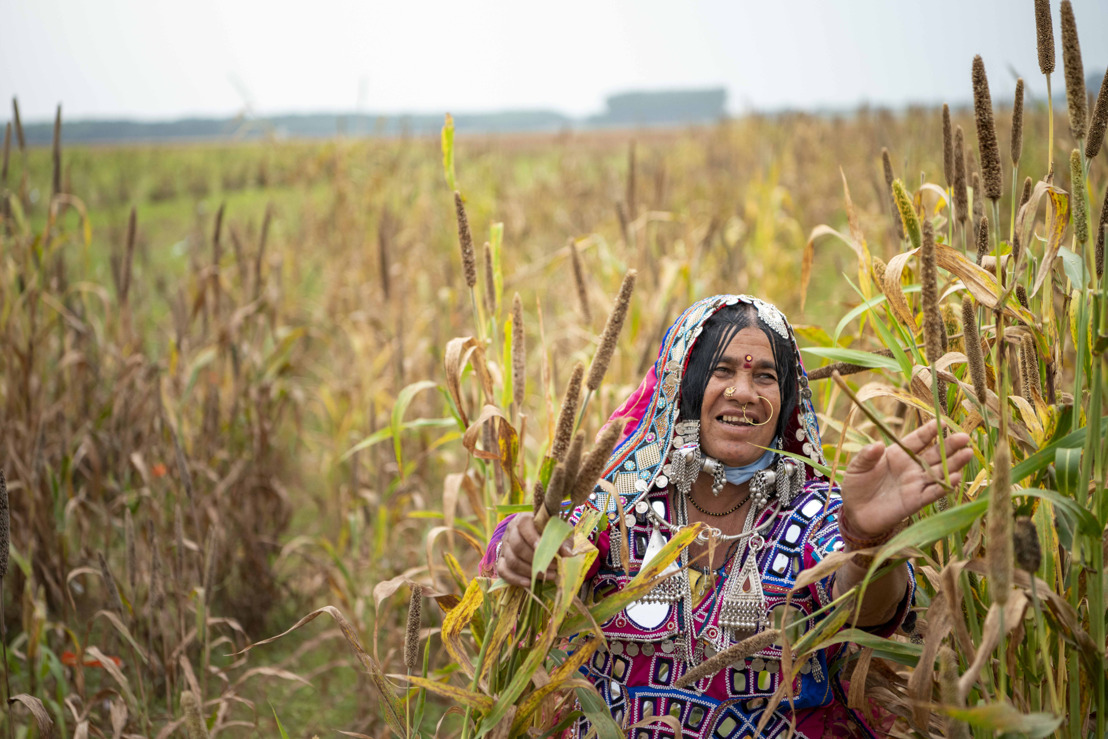 India: New plasma technology promises hope to millions of dryland farmers
Joint media release: International Crops Research Institute for the Semi-Arid Tropics (ICRISAT) and Plasma Waters
The much-debated issues of low productivity levels in India and the resultant perennial struggle of Indian farmers of low income are being examined by the International Crops Research Institute for the Semi-Arid Tropics (ICRISAT) based at Hyderabad & the US Water Tech Company, Plasma Water Solutions India Pvt Ltd based at Mumbai. ​
This mission will be enabled by germplasm and genetic studies with ICRISAT gene bank accessions, and technology trials with different plasma applications to different stages of crop life cycles using the testing capabilities of ICRISAT and real-world field POCs in partnership with farmers and growers.
This understanding was formalized through a Memorandum Of Understanding signed by the two organizations at Hyderabad, Telangana, India.
Mr Robert Hardt, President & CEO of Plasma Waters along with the Global Management Team, Mr Jerry Zuchowicki, CRO, Dr Roger Pennell, CDO and India MD, Ms Pragya Kalia visited facilities at ICRISAT to discuss various study areas relevant to the region.
Plasma Waters technology uses simply air, water & electricity to convert water into Plasma-ized WaterTM ​ 'in-situ', in a continuous flow from any source by passing the water into the patented Plasma Chamber.
Plasma-ized Water is pathogen free & consists of certain reactive oxygen & nitrogen species which boosts the immunity system in seeds & plants. Through extensive field tests at large scale in the USA, it has been validated that Plasma-ized Water enables better & faster growth, deeper root mass, disease resistance & stress tolerance levels in plants.
This results into higher quantity & better quality of yields for farmers with reduction in chemicals usage during the farming process which makes it a very healthy proposition for consumers & much needed sustainable practice for our environment. Results have shown up to 20% increase in agricultural output promising hope for millions of farmers suffering from declining yields across India and sub-Saharan Africa.
Plasma-ized waters application ranges from Seeds Treatment, Crop Protection & Irrigation. Results have been transformative in Sorghum, Millets, High Value crops, Cotton, Melons & Horticulture crops.
"I'm extremely delighted today as we embark on a remarkable journey with ICRISAT to realize our vision of bringing the second sustainable green revolution in the world & contribute meaningfully to the food security for our future generations.
What our founder Alfredo Zolezzi of Chile started years ago with this vision is taking a meaningful shape and is being well received & supported by like-minded organizations like ICRISAT.
Our plan is to jointly explore the areas of opportunities in various dryland crops of different regions in India first and then the rest of the world. ​ We will study different ways of interventions using our technology to support ICRISAT in their programs in India, Asia & Africa and transfer this knowledge in building beneficial value propositions for farming communities in this region," said ​ Robert Hardt, President & CEO of Plasma Water Solutions Inc, USA.
Speaking at the MOU signing, Director General of ICRISAT, Dr Jacqueline Hughes said the collaboration with Plasma Waters and their technology exemplified the new innovations being tested by ICRISAT and its partners to transform the drylands.
"Once proven through rigorous testing this new technology has the potential to vastly improve millet and other dryland crop cultivation, especially in areas of India and Sub-Saharan Africa where we are seeing declining yields in some regions.
"While it is early days and more trials need to be conducted in the dryland context, the technology is attractive due to its relative simplicity, practicality and low power usage, which may suit various dryland environments.
"I appreciate the commitment of Plasma Waters to improving food security and look forward to our collaboration to boost agricultural output and with it the quality of life and livelihoods of dryland farmers," said Dr Hughes.
"With over 60% of the farmers dependent on Monsoon, over 90% being small & marginal farmers & with the average 1-2 acre of landholding, most of them are left out untouched by the latest technology purely due to affordability & viability.
We intend to design the business models keeping this at the fulcrum of our strategy. ICRISAT alliance will help us develop solutions backed by strong scientific data yet applicable in a practical manner", said Kalia, Managing Director-India, Plasma Waters.
Plasma Water Solutions India Pvt. Ltd. was one of the delegate groups that participated in the three-day Innovations to Transform Drylands conference organized by ICRISAT. A detailed presentation was delivered by the eminent geneticist and the Chief Development Officer, Dr Roger Pennell of Plasma Water Solutions Inc, USA.
---
Notes to the Editor:
About Plasma Waters:
Plasma Water Solutions Inc. is a US based water technology company with subsidiaries in India, Germany and Chile. Plasma Waters addresses the world's most pressing water issues by combining innovation with purpose and providing ground breaking water-based solutions. Its patented breakthrough technology generates Plasma-ized WaterTM, a new kind of water that has been proven to boost the quality and amount of agricultural output, supporting sustainable and natural agricultural practices and increasing food productivity. Using a continuous flow system, it fully eliminates harmful bacteria and viruses from water. It has also created a solution for monitoring water quality in real-time for industrial processes, defense and security, agriculture, and more. For more information, please visit www.plasmawaters.com.
Media Contact (International): Patricia Rogers | [email protected]
About ICRISAT:
The International Crops Research Institute for the Semi-Arid Tropics (ICRISAT) is a pioneering, international non-profit scientific research for development organization, specializing in improving dryland farming and agri-food systems. ​ The Institute was established as an international organization in 1972, by a Memorandum of Agreement between the Consultative Group on International Agricultural Research and the Government of India. ​ ICRISAT works with global partners to develop innovative science-backed solutions to overcoming hunger, malnutrition, poverty, and environmental degradation on behalf of the 2.1 billion people who reside in the drylands of Asia, Sub-Saharan Africa, and beyond.