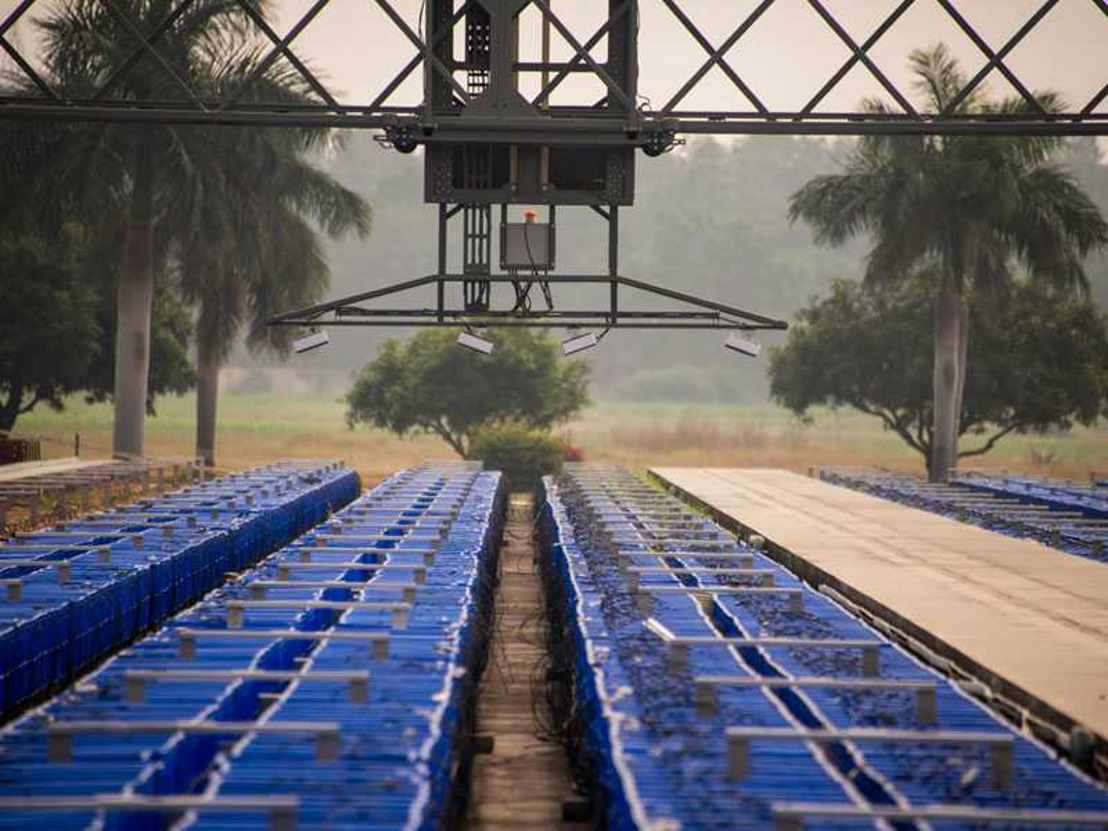 Unleashing the Power of Innovation at ICRISAT: Advancing Crop Breeding with Breakthrough Technologies
A quantum leap in crop breeding speed, precision, and savings on labor costs is possible with the latest phenotyping technologies available at ICRISAT. Breeders can now aim for agile research pipelines that respond to a rapidly changing climate.
Climate change has accelerated rapidly in the past decade, putting the survival of vulnerable communities in semi-arid tropics at risk.
To support food sustainability for a growing global population, research organizations worldwide face the challenge of developing climate-adapted crops and doubling crop improvement rates by 2030.
Developing crop varieties is a lengthy and costly process that can take up to a decade. During this process, thousands of potential varieties need to be evaluated.
This evaluation process, known as plant phenotyping, has traditionally been performed visually or manually. However, these traditional methods are mainly ineffective in capturing the climate-smart characteristics of crops.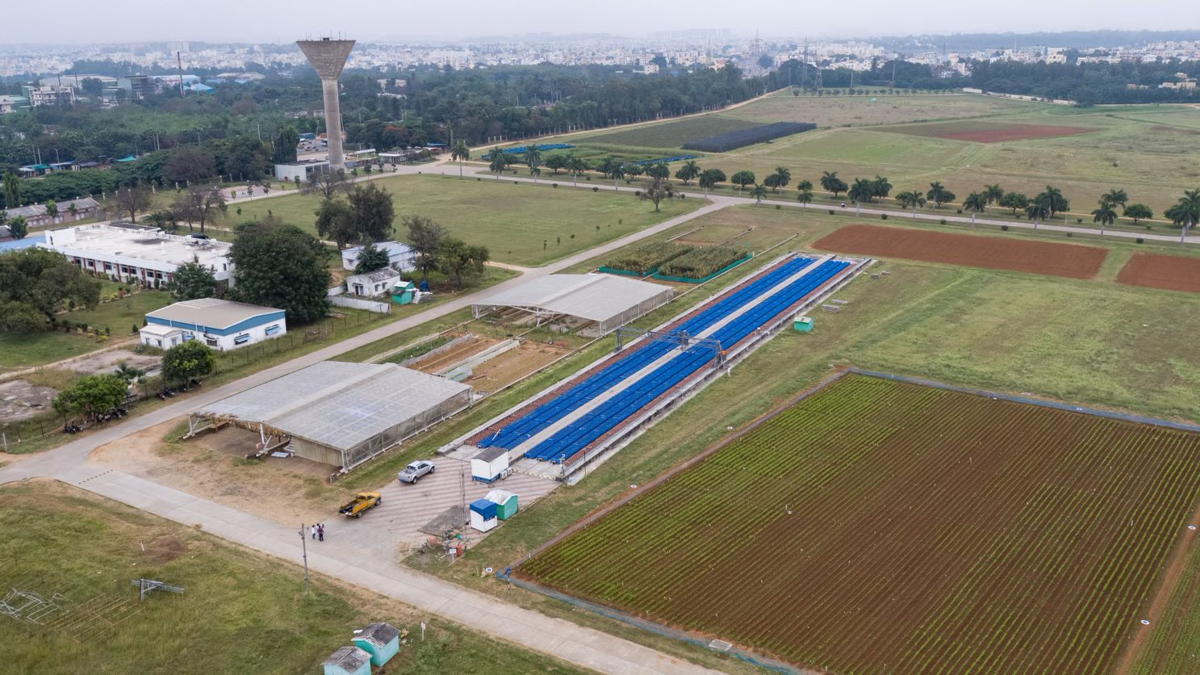 AI-Powered Technologies
ICRISAT and Phenospex have collaborated to develop a phenotyping platform that captures the behavior of climate-smart crops at a scale relevant to breeding programs. This upgraded platform, called LeasyScan, is equipped with the latest technology, including PlantEye (F600) and FieldScales.
PlantEye is a cutting-edge, sensor-based technology that combines the power of multispectral imaging with 3D vision to evaluate plant canopy features.
Through the utilization of the LeasyScan and other innovative tools, ICRISAT has revolutionized its crop breeding, providing practical solutions for sustainable agriculture in the face of climate change to magnify our impacts," said Director General of ICRISAT, Dr Jacqueline Hughes.
Doing in a few weeks what would take months
LeasyScan is now being used to assess thousands of breeding lines, which would otherwise require an army of breeders and field staff in a manual process over several cropping seasons. With LeasyScan, these evaluations can be conducted in a few weeks, accurately, non-destructively, and cost-effectively.
"I feel proud whenever a breeder or researcher, say from the UK or USA, wants to collaborate with us. This shows that we can bring what agriculture worldwide needs so acutely," says Dr Jana Kholová, Cluster Leader, Crop Physiology and Modelling, ICRISAT.
Breeders and seed companies worldwide use ICRISAT services and speed-breed climate-resilient crops for high-risk production regions. Gene banks and researchers characterize their crop material and develop knowledge and resources for research-driven action to alleviate some of the effects of climate change.
Prof Jiří Vanĕk, Head of Department, Information Technologies, Czech University of Life Sciences in Prague believes that the new endeavors in Artificial Intelligence (AI) which ICRISAT pursues with tech universities in Prague and Delft, the International Plant Phenotyping community and companies like Phenospex have immense potential.
"Collaboration in the field of advanced AI-analytics will pave the way to develop intelligent machines and services which should close the gaps in research related to climate-change adaptations of agri-systems much faster," says Prof Jiří Vanĕk .
Dr Sunita Choudhary, Senior Researcher, Crop Physiology and Modelling at ICRISAT is of the view that if used appropriately, novel technology solutions can assist researchers in alleviating some of the adverse effects of climate change.
"We work with technical engineering teams across the globe to harness relevant technology solutions that service societies that are most vulnerable to climate risks," says Dr Sunita Choudhary.
Ongoing work at ICRISAT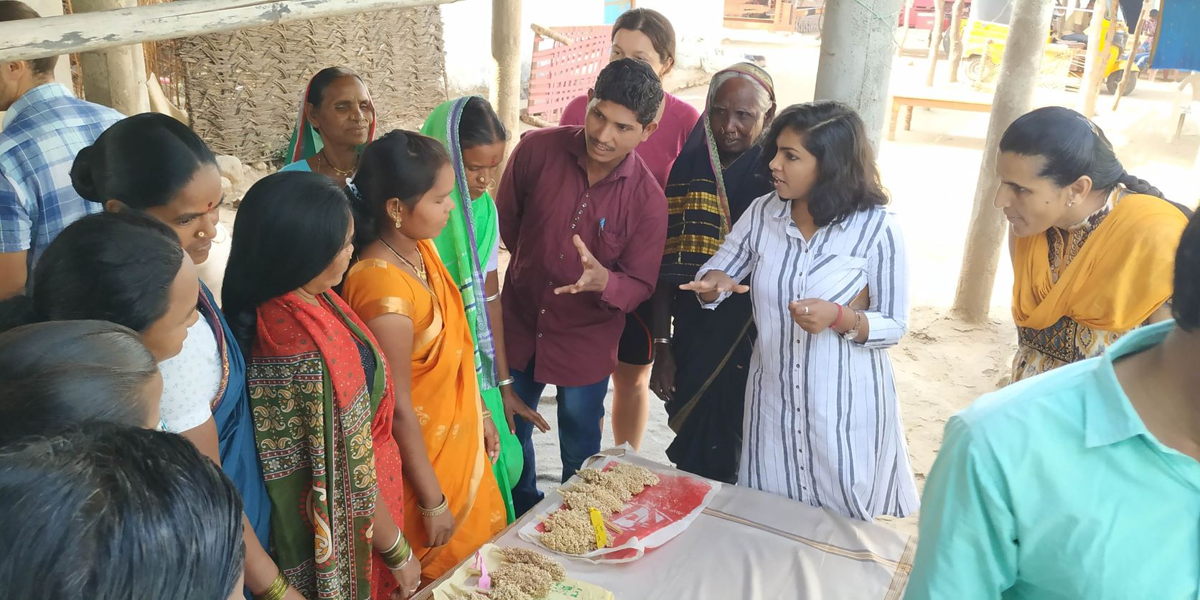 With these new technology-assisted crop improvement methods, breeding populations of cereals like sorghum or pearl millet can now be rapidly enriched with "stay-green" traits.
This trait increases sorghum production by up to 10% in drought-prone environments, making it a valuable climate-smart product that farmers are rapidly adopting. Similarly, the chickpea breeding program has made significant progress in identifying drought-tolerant chickpea genotypes within large populations.
With a single experiment, thousands of genotypes can now be screened for drought adaptation in just five weeks, enabling more efficient identification of promising varieties.
"Improved genotypes have the potential to boost crop yields by up to 25% in the face of end-season droughts, which can have a significant impact on farmers' livelihoods and food security," said Dr Arvind Kumar, Deputy Director General-Research, ICRISAT.
Banner image: The PlantEye (F600) is a laser dual scanner that captures plants in 3D and adds multispectral information.
This work aligns with SDGs 17, 13 and 9
Jemima Mandapati Communications Lead - Asia, ICRISAT