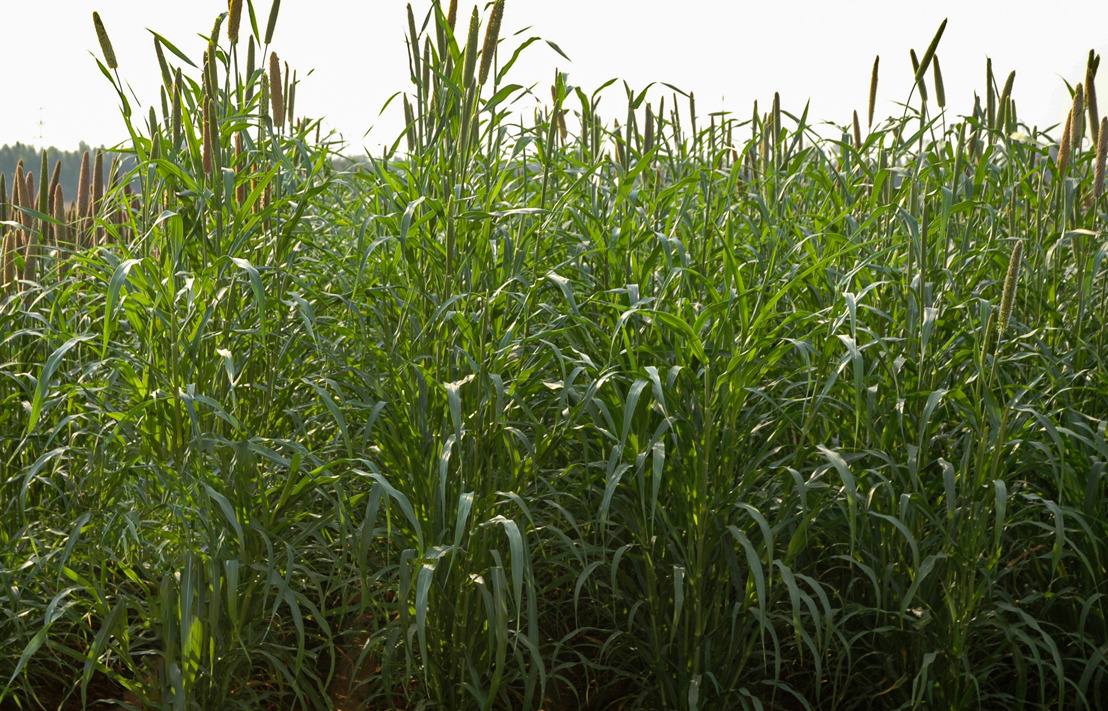 Two pearl millet varieties with superior forage yields released in India
Feature
The release of these new varieties from ICRISAT breeding material is significant given the recurrent and current fodder shortage in India. The Niti Aayog report indicates a 25% rise in demand for fodder by 2030.
Collaborative breeding efforts between the International Crops Research Institute for the Semi-Arid Tropics (ICRISAT) and Professor Jayashankar Telangana State Agricultural University (PJTSAU), Hyderabad, India, led to the release of two pearl millet varieties with superior and higher forage for cultivation in six states across South and Central India. These varieties are also resistant to leaf spot, downy mildew diseases and leaf defoliator insect damage.
Pearl millet single-cut variety (TSFB 17-7) is suitable for cultivation in the rainy season in the southern Indian states of Tamil Nadu, Karnataka, and Telangana. While the multi-cut variety (TSFB 18-1) is suitable for cultivation during the summer season in the central states of Gujarat, Maharashtra, and Madhya Pradesh.
Based on multi-location evaluations in the south and central zones of India between 2019 and 2021, the two varieties registered yield increases over the national checks and had significantly better forage quality (see table).
The two varieties are in the breeder seed chain and farmers from South and Central India will benefit from these newly released cultivars, which can improve livestock productivity in these zones. Earlier studies have found that milch animals fed on pearl millet forage exhibit higher or equal milk fat concentration, and increased digestibility than corn and sorghum silages.
As per NITI Aayog, India currently faces a net deficit of around 261 million tons of green fodder and 63 million tons of dry forage. ​