Supporting a new generation of climate-smart innovators
Feature
ICRISAT is facilitating internship opportunities for students from the African Institute for Mathematical Sciences (AIMS) through the joint USAID-NASA SERVIR program in West Africa.
A consortium of organizations for SERVIR West Africa (Phase 2) travelled to M'bour, Senegal to visit the students of AIMS during a recent planning workshop held there, from the 29th August to the 2nd September.
Dr Charles Kimpolo, Director of the AIMS Industry Initiative, showcased the innovation potential of graduates and opportunities with the emergent regional Earth Observation sector, leading to a discussion on networking opportunities.
AIMS students participated in the meeting and presented their experiences and vision for the future of Africa in the areas of mathematical sciences for development.
Students Christian Nnaemeka Nawaeme and Nancy Fosua Boakye from the AIMS-Senegal Cooperative Program and the African Masters in Machine Intelligence (AMMI), respectively, shared their study experience and their career aspirations in the fields of agro-entrepreneurship and computational sciences.
Prof. Mouhamed Moustapha Fall, President of AIMS-Senegal, spoke of the history of AIMS.
"Our mission is to lead the transformation of Africa through innovative scientific training, technological progress and cutting-edge research," said Dr Thierno Gueye, Chief Operating Officer, AIMS Senegal.
The visit concluded with the presentation of an appreciation award to ICRISAT. The award was presented to Dr Ramadjita Tabo, Regional Director, ICRISAT-West and Central Africa by Prof. Mouhamed Moustapha Fall.
ICRISAT-AIMS partnership
In May 2022, AIMS and ICRISAT announced a partnership to improve resilience against the impacts of climate change by jointly implementing capacity development programs in education and training, youth employment and entrepreneurship, research and innovation, and public engagement and policy advocacy.
This partnership builds on a successful history of collaboration that started in 2015 and accelerated after 2017 with AIMS launching its Mathematical Sciences for Climate Resilience (MS4CR) internship program with support from the International Development Research Centre (IDRC).
Close to 50 AIMS graduate interns have been hosted since its inception with ICRISAT and its partners contributing significantly to the MS4CR internship program goal of providing 100 internships for AIMS students or alumni, and the establishment of 20 strategic partnerships in the field of climate change.
About SERVIR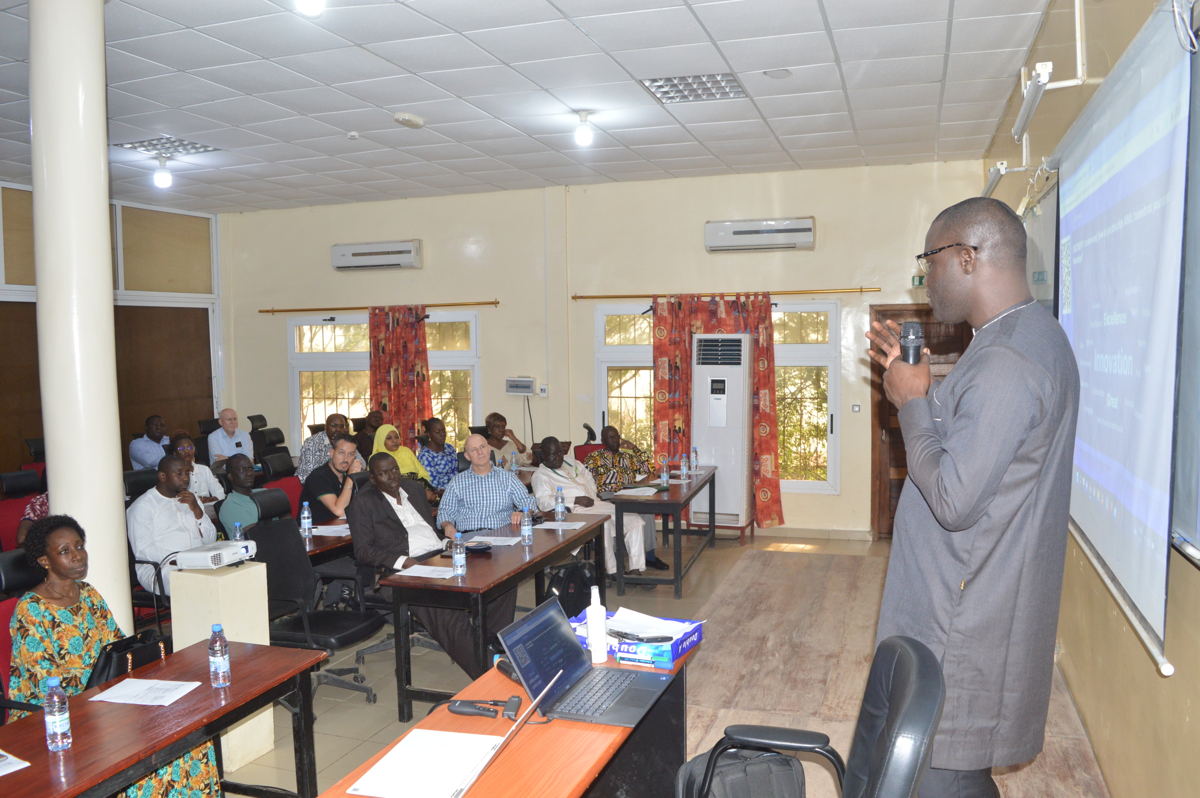 Mr Christian Nnaemeka Nwaeme and Ms Nancy Fosua Boakye, students at AIMS.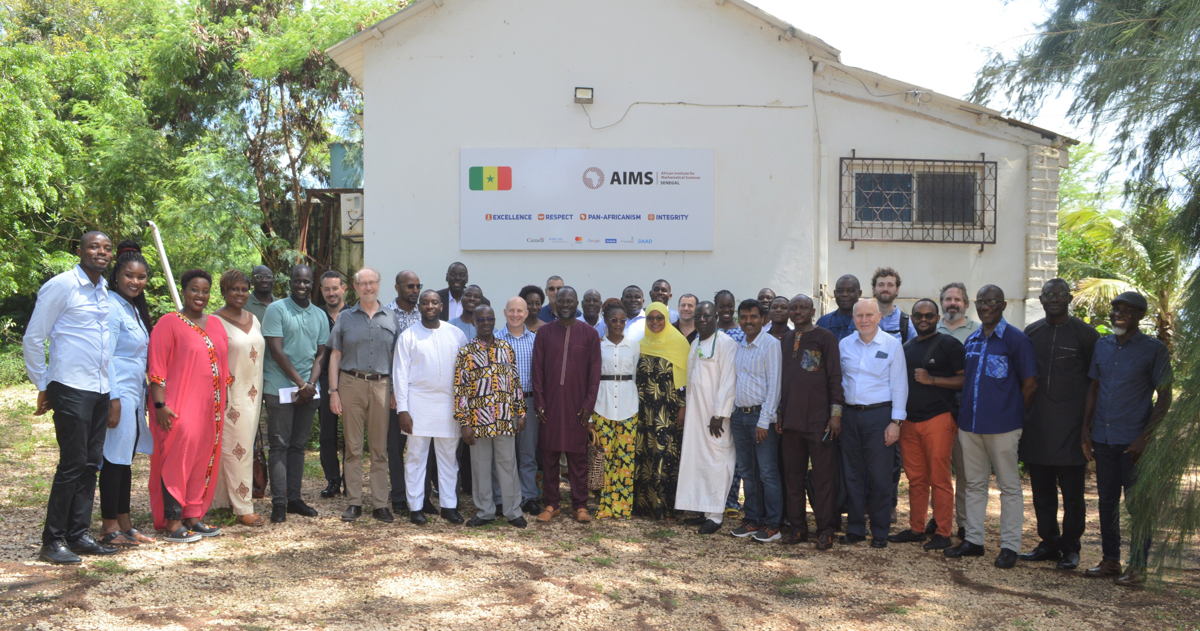 Header image: From left to right: Dr Charles Kimpolo Director, AIMS Industry Initiative, Mr Pierre Sibiry Traore, In-business research, ICRISAT (Lead, user engagement, SERVIR WA), Prof. Mouhamed Moustapha Fall, President of AIMS-Senegal, Dr Ramadjita Tabo, Regional Director, ICRISAT-West and Central Africa, Ms Diane Divine Umuhire, Industry Relations Manager, AIMS-Senegal. Photo. AIMS.