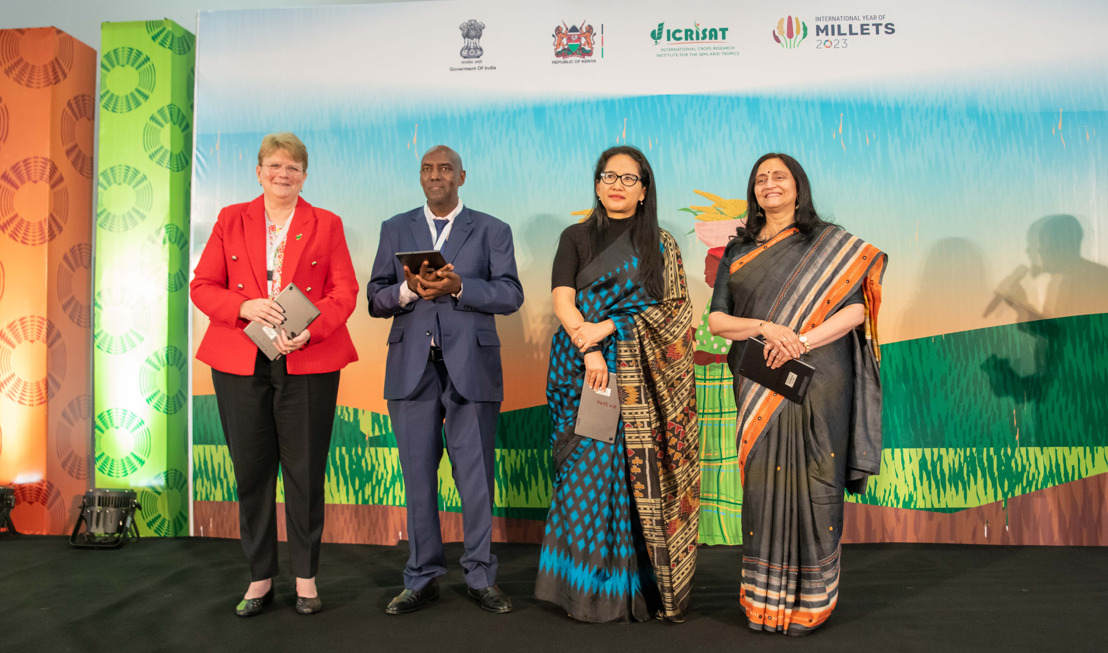 Millets Strengthen Relations Between India and African Nations
Media Release
The eagerly anticipated India-Africa International Millet Conference (30-31 August 2023) had a vibrant launch of the countdown to the Conference with a curtain-raiser event on 6 July 2023 in Nairobi, Kenya. The Honorable Cabinet Secretary for Agriculture, Ministry of Agriculture and Livestock Development, Government of Kenya, inaugurated the event.
The Conference, hosted by the Ministry of Agriculture and Farmers Welfare, Government of India, and the Ministry of Agriculture and Livestock Development, Government of Kenya, with the support of the International Crops Research Institute for the Semi-Arid Tropics (ICRISAT), commemorates the UN International Year of Millets 2023. The event will raise public awareness on South-South exchange and collaboration opportunities as well as the nutrition and health benefits of millets and their suitability for cultivation under tough conditions exacerbated by climate change.
The curtain-raiser event was graced by HE Mithika Linturi, Cabinet Secretary, Government of Kenya, Shubha Thakur, Joint Secretary (Crops), Government of India, and Dr Jacqueline Hughes, Director General, ICRISAT with HE Namgya Khampa, High Commissioner of India to Kenya. The Conference logo and website were unveiled by the dignitaries. Officials from the agricultural sector of Kenya, members of the diplomatic community, international agricultural research leaders, farmers and representatives from the private sector.
Hon Mithika Linturi, Cabinet Secretary for Agriculture of the Government of Kenya, emphasized the importance of crafting policies that promote the commercial viability of millets in Kenya.
"Millets offer remarkable nutritional and health benefits, and their ability to thrive in arid regions with minimal inputs makes them an excellent crop for Kenyan farmers. By embracing millets, we can work towards achieving a more food-secure nation," said Hon Mithika Linturi.
Addressing the opportunities and challenges associated with millet production and commercialization, high-level officials from both countries' agricultural sectors shared their insights during the event.
Ms. Shubha Thakur, Joint Secretary of the Department of Agriculture, Cooperation & Farmers Welfare, Government of India, delivered the inaugural address, emphasizing the efforts to make quality millet seeds available to farmers and develop a sustainable value chain for millet farming.
"The Government of India, in collaboration with the Indian Institute of Millets Research, has been addressing concerns related to millet farming since 2018, when India celebrated its National Year of Millets. Our focus has been on ensuring sustainable agricultural practices and enhancing the commercial viability of millet cultivation," said Ms Shubha Thakur.
Dr Hughes expressed ICRISAT's strong support at bringing African nations and India together around millets.
Dr Hughes said, "Millets are Smart Food – they are nutritious and well adapted to challenging environments. We need to strengthen the value chains of these crops to ensure consumer demand which will then assure farmers of profitable markets. ICRISAT has the world's largest public sector repository of millet genetic resources to improve productivity as well as technologies to assure millets are resilient and profitable."
Highlighting the significance of South-South cooperation in agriculture, HE Namgya Khampa stated, "India is glad to host this Conference with the Government of Kenya in Nairobi in August. We believe that collaboration between the global South in agriculture is crucial for maintaining food sufficiency in our countries. In this conference, which celebrates the International Year of Millets, we will exchange knowledge, skills, experiences, and technologies so that smallholder farmers in Africa and India can benefit."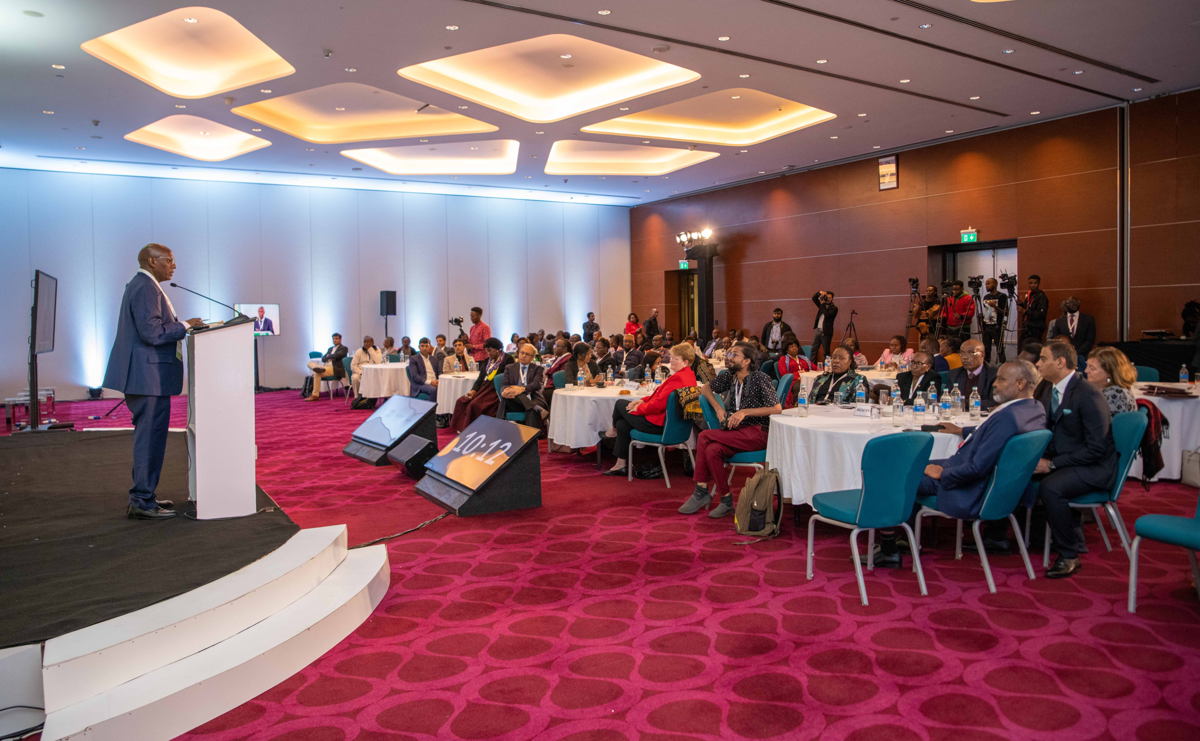 A panel discussion on "Promoting Millets in Africa and India" was moderated by Dr Rebbie Harawa, ICRISAT's Director Africa. Distinguished panelists included the Director General of Kenya Agriculture and Livestock Research Organization (KALRO), the President of the Alliance for a Green Revolution in Africa (AGRA), representatives from the UN Food and Agriculture Organization, and Mr Vimal Shah from the private sector.
(L-R) Dr Jacqueline Hughes. Philip Kello (Crop Development Principal Secretary), HE Namgya Khampa and Ms Shubha Thakur.