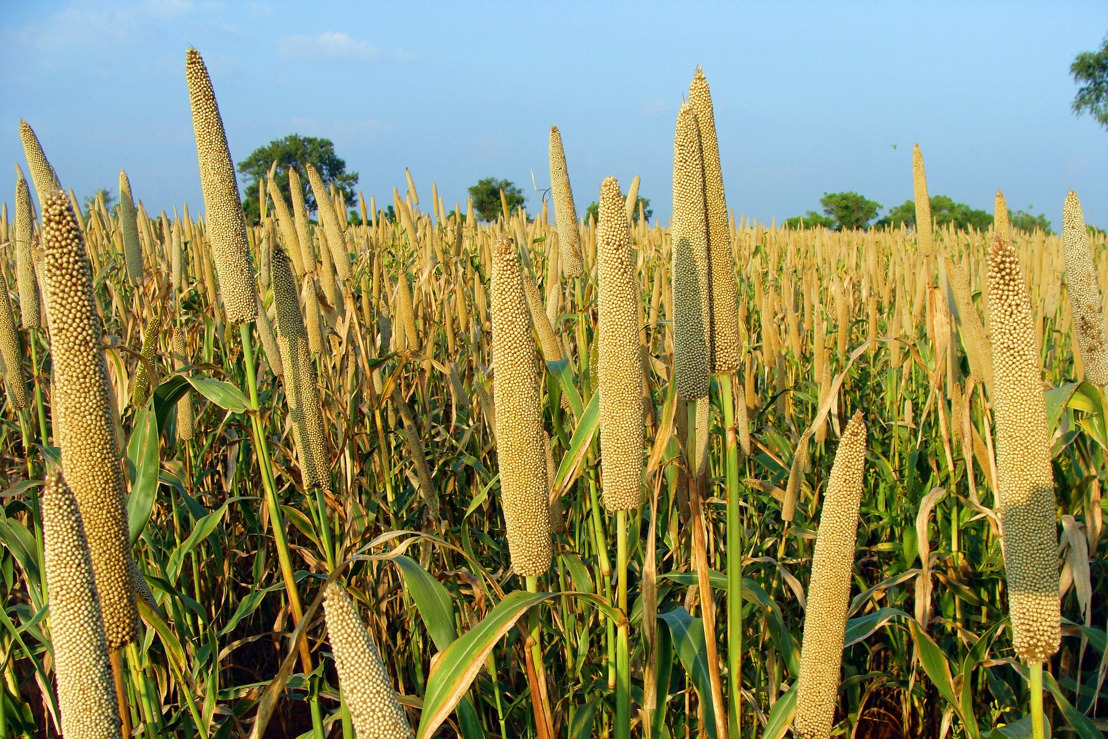 Millets - A Food Of The Future For The Sahel Region
ICRISAT media release
Ahead of the International Year of Millets 2023, Niger's International Millet Festival hails the crop as beneficiary for farmers community and consumers amid climate change.
The 3rd edition of the International Millet Festival (FESTIMIL) was held at the Academy of Martial Arts in Niamey, Niger between 28th February – 1st March 2022.
The event was organized by the Ministry of Agriculture under the leadership of Mrs Hadiza Bazoum, First Lady of Niger and President of the NOOR Foundation in partnership with ICRISAT and the National Institute of Agronomic Research of Niger (INRAN). The two-day event gathered key stakeholders for exhibitions, conference and debates around 'Adaptation of Millet to the Context of Climate Change' and to create awareness about nutritional and health benefits of millet.
In his opening remarks at the festival, Dr Alambedji Abba Issa, the Minister of Agriculture, emphasized on the nutritional values of millet and its key role in ensuring food security in Niger and beyond. Dr Issa said, "Millet is a crop with multiple advantages. It is nutritious, economical and integral part of our cultural heritage. It is also a climate-smart crop adapted to the Sahelian environment because of its tolerance to high temperatures and its low water requirements."
The food festival dedicated to millets also offered solutions to tackle recent agricultural production being highly deficient in grain yield and fodder.
"This 3rd edition of FESTIMIL is an opportunity to introduce other varieties of millet, with techniques and technologies that can allow improve varieties to contribute effectively to a sufficient production towards food security," said Mrs Aïchatou Foumakoye, Executive Secretary of Noor Foundation.
Sahel region's push to promote traditional food
Millet is consumed daily by 50 million inhabitants of the Sahel region. Extremely resistant to drought and well adapted to poor soils, it remains the only crop that truly corresponds to the conditions of the environment and to traditional food habits in Africa. Millets cover more than 65% of the cultivated area in Niger and account for nearly three-quarters of the country's cereal production. It is indeed the crop, best adapted to arid and semi-arid zones and it remains a staple food for 80% of Nigerians, especially those living in rural areas of the country.