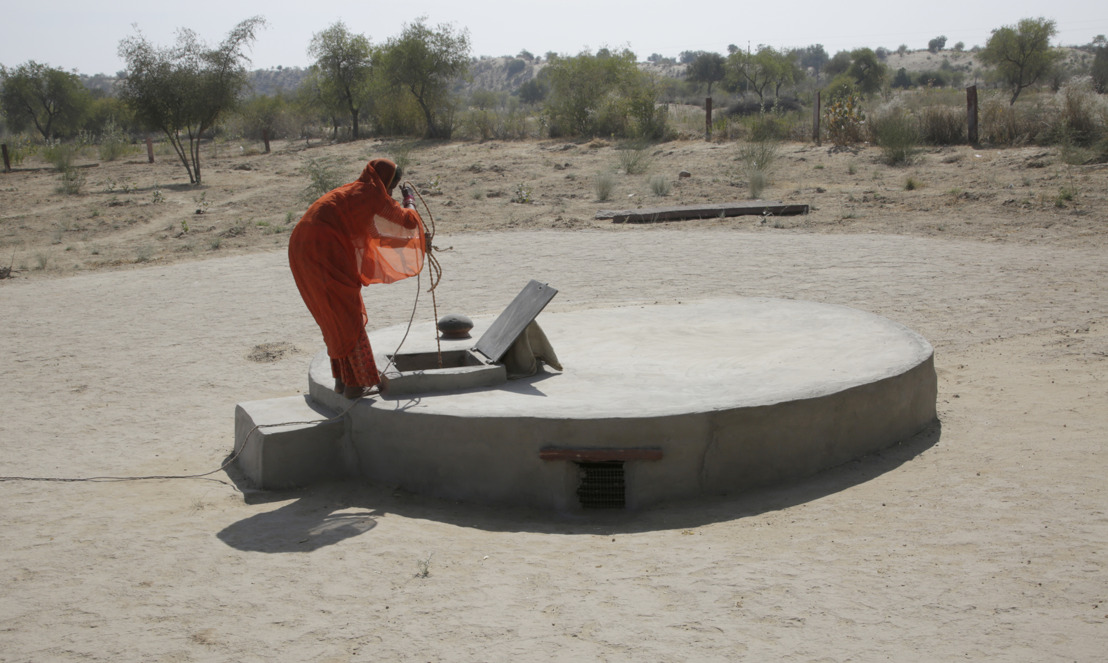 ICRISAT and the Indian Department of Science and Technology collaborate to boost regenerative agriculture
Knowledge sharing feature
Dependence on conventional agricultural practices using synthetic pesticides, herbicides, and fertilizers to fight pests and weeds has significantly increased food production in India over the years. However, these practices have caused soil degradation, groundwater depletion, yield stagnation, and a loss of agri-biodiversity.,
With the Covid-19 pandemic highlighting consumer food choices and lifestyle, the Government of India is examining the scaling of regenerative agriculture (RA) an approach that use a variety of sustainable agricultural techniques, such as planting a diversity of crops with regular rotations and using no-till methods — to foster diverse and healthy soil microbiomes among other benefits.
Prime Minister Narendra Modi's call in the Budget 2022-23 to transition agriculture out of chemical laboratories to 'nature's laboratory' has sought to reaffirm this move toward more sustainable agriculture.
In support, ICRISAT and the Department of Science and Technology (DST), Government of India, brought together stakeholders from diverse backgrounds to present evidence, challenges and holistic benefits of RA on yield, livelihood, soil health and the environment during a three-day workshop on "Harnessing the potential of natural farming (regenerative agriculture) as a low-emission development pathway for improved resilience, soil health, livelihoods, and nutrition in India" from September 15-17, 2022 at ICRISAT.
Various RA themes were examined during the workshop and their relevance and scope to the Indian context. Evidence from the field was presented along with linkages to household income, nutrition, livelihoods, and value chains among other areas in which to boost RA.
Dr Arvind Kumar, Deputy Director General – Research, ICRISAT said the workshop was a timely opportunity to coalesce the top minds from across the country to work towards identifying and discussing current knowledge, and critical gaps to developing a roadmap to inform good public policy.
In his address to the gathering, Dr Rattan Lal, World Food Prize Winner2020 and retired professor at Ohio State University promoted carbon credits as a way of enhancing soil health. Dr Lal said budgeting soil is like a bank account; you cannot withdraw more than what you have deposited in it. That means deposition in the soil must be more than withdrawals.
"Site-specific scientific research needs to be taken up to create a positive carbon budget while incentivizing farmers to maintain soil fertility through RA," said Dr Lal.
In India, nearly 3.8 million hectares, or 2.7% of the net sown area (140.1 million ha) is covered under natural farming as part of different policies.
Dr Prabhu Pingali, ICRISAT Governing Board Chair and professor at Cornell University, USA, said that RA provides a new pathway to reduce hunger as well as greenhouse emissions.
"Within the existing cropping system, there are four distinct ways in which one can apply regenerative principles: reducing the yield gap, increasing nutrition efficiency, reduced and zero tillage and improving water use efficiency," said Dr Pingali.
DST secretary Dr Srivari Chandrasekhar highlighted the urgent need to create a science, society and policy interface and co-create a knowledge framework to scale up RA.
"Food security is not just a problem in India but across the world. We have witnessed the environmental changes and impact of fertilizers and other chemicals on human health. As priorities are changing, we need to start moving away from inorganic resources and create low-cost, farmer-friendly technologies for better and sustainable agricultural practices," said Dr Chandrasekhar.
Several renowned speakers from government research institutes and universities, public and private sector agencies, civil society NGOs researchers, farmers, and entrepreneurs as well as from outside India participated in the forum.
Key takeaways:
There is a need to create a science, society and policy interface and co-create a knowledge framework.

Systemic solutions are required to address current/conventional agricultural practices and food systems requirements as are innovations to address emerging threats to the environment.

Novel solutions are required to incentivize smallholder farmers to protect soil health & environment, maintain productivity, and link them to premium markets.

Supplementing new tools and technologies to strengthen the local innovation system is critical.

Government support and commitment are critical to scaling natural farming as is building evidence-based datasets and case studies to inform policymakers.

Inter and intra-departmental coordination, and implementation agencies are crucial.

Establish data centres throughout the country to collect real-time data on soil, climate, yield, and other factors related to RA for evaluation, developing evidence, etc.

Standardization and promotion of biological options such as botanicals, cow products, and beneficial microbes (including entomopathogens, antagonists, and growth promoters) for sustainable crop production, protection, and soil health.

Develop aggregators – link with FPOs; enforce standards, procurement, and quality system which consumer trust and traceability; invest in educating consumers.

In-depth research interventions on RA for smallholders and site-specific agriculture production systems.