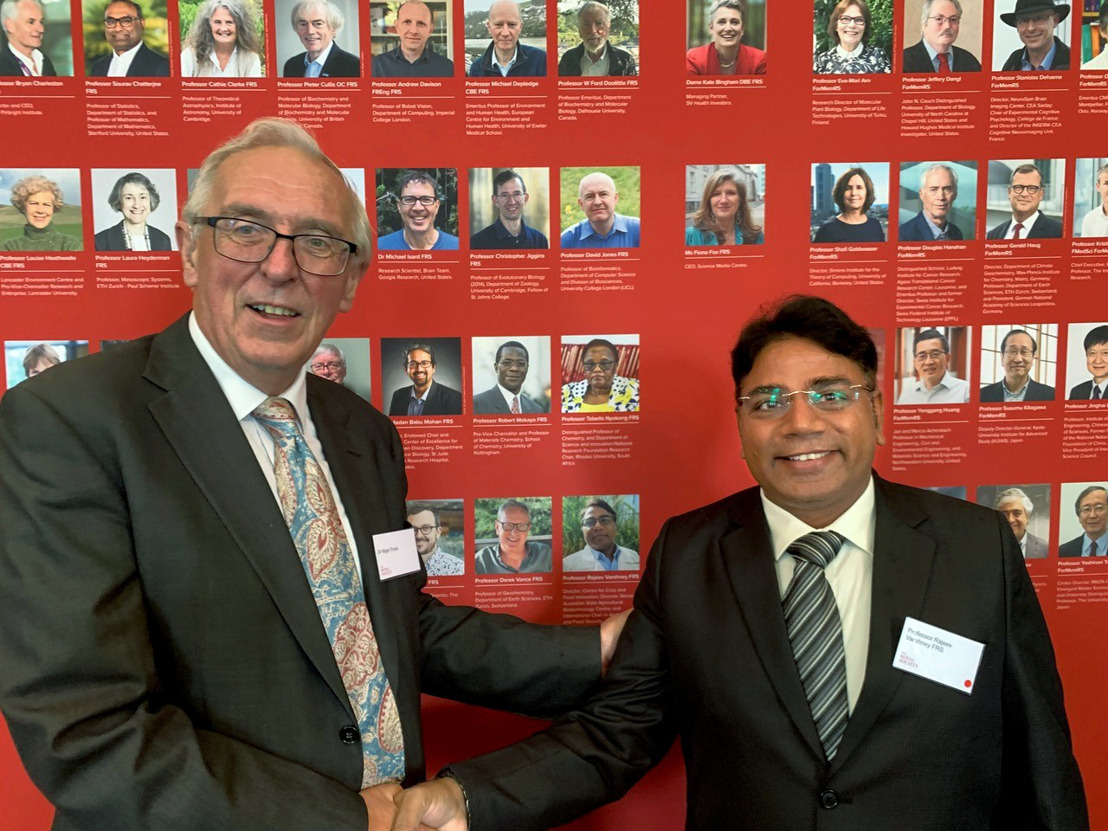 ICRISAT Alumnus Rajeev Varshney Inducted as a Fellow of the Prestigious Royal Society in London
Media Release
On 14 July 2023, ICRISAT alumnus Professor Rajeev Varshney was inducted as a Fellow of the Royal Society (FRS). The illustrious society, founded in 1660 by King Charles II, consists of 1700 of the world's most eminent scientists and engineers.
Dr Nigel Poole, OBE, Former Governing Board Chair of ICRISAT and current Ambassador of Goodwill, graced the occasion as Prof Varshney's guest, extending heartfelt congratulations on behalf of ICRISAT and the scientific community. Many distinguished Fellows of the Royal Society also congratulated him, including Prof Mike Bevan from the John Innes Institute and Prof Chris Whitty, the Chief Medical Officer for England who guided the country through the COVID-19 pandemic.
Prof Varshney served ICRISAT for over 16 years, pioneering genomics research for dryland crops. His significant contributions advanced the Institutional goals and missions, substantially impacting dryland regions worldwide.