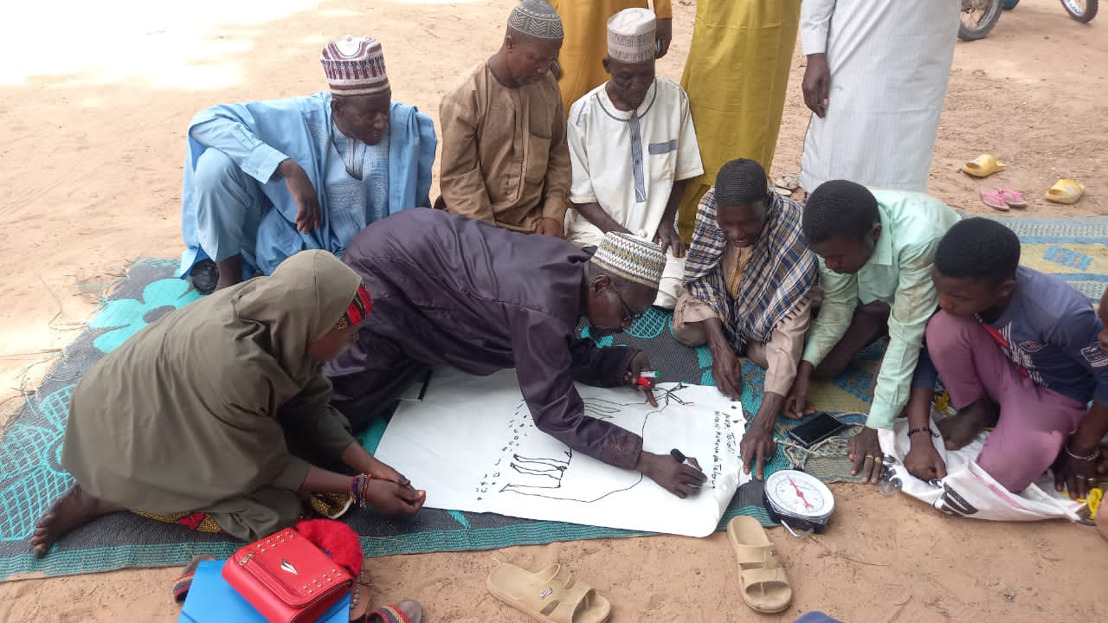 Driving Innovation through Active Farmer Participation
USAID and ICRISAT introduce a pioneering Technology Transfer Framework
USAID's Feed the Future Innovations Lab for Livestock Systems, in collaboration with ICRISAT, is working to transform agro-pastoral systems in Niger. Recognizing the importance of smallholder farmers' involvement in the innovation process, they have introduced a pioneering Technology Transfer Framework.
This framework encourages local knowledge sharing and community participation, fostering the adoption of novel technologies that can potentially improve farmers' incomes.
The challenge
A crucial aspect of improving rural households' food security in Niger, particularly for vulnerable households, is addressing the challenges associated with feed availability. One of the primary approaches to combat feed scarcity has been the development of technologies to enhance the quality and availability of feed and forage. However, the adoption of these feed-related technologies among smallholder producers in Niger has been limited.
Smallholder farmers' low adoption of improved fodder crops can be attributed to their limited knowledge of available fodder options and how to select suitable varieties adapted to their local environment and needs. By helping them assess the potential economic returns from incorporating such crops into their farming systems, their willingness to adopt these technologies is likely to increase.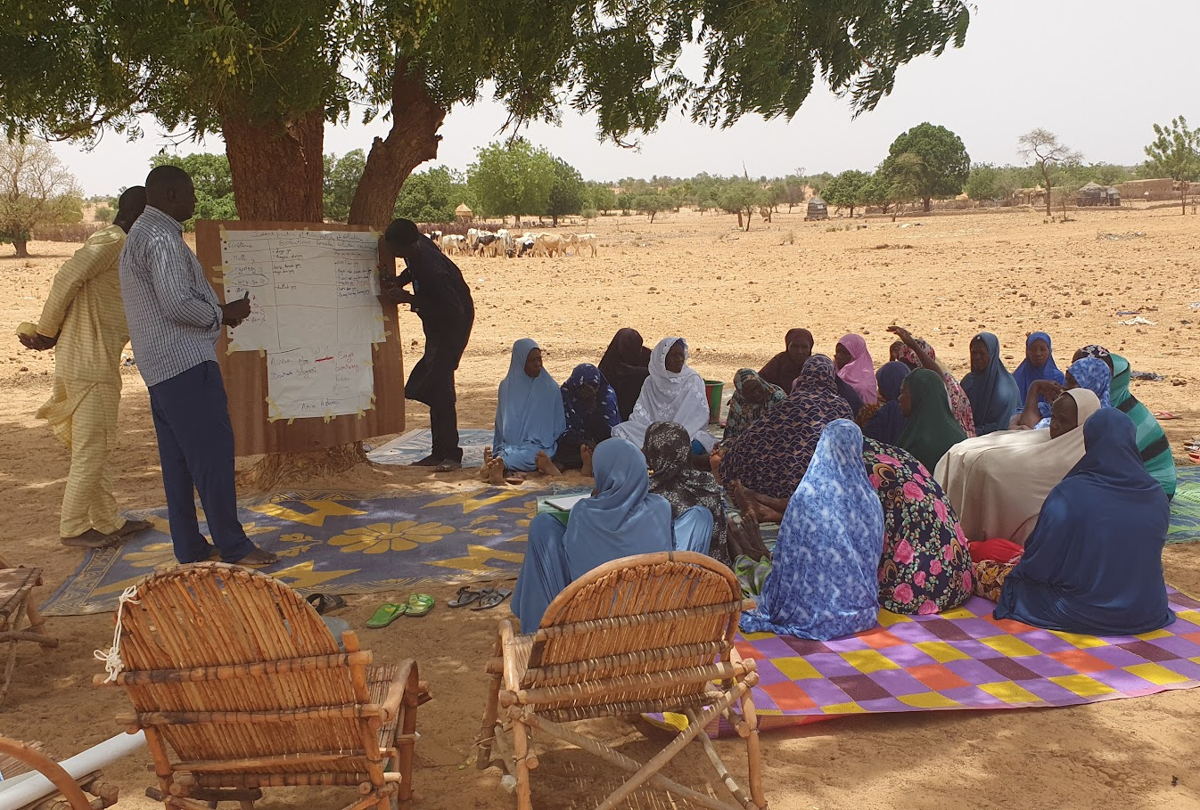 Identifying barriers to technology uptake
The current project works closely with smallholder producers by providing them a platform to test various innovations and evaluate their effectiveness in achieving their own indicators of success. This project fosters interaction among producers, extension service providers, and researchers, creating a platform designed to share and promote local knowledge. Its ultimate aim is to empower agro-pastoral communities to improve their livelihood strategies to adapt to climate change.
During a recent field visit, ICRISAT scientist Clarisse Umutoni discussed the project's approach with farmers.
"Our primary objective was to foster the widespread adoption of livestock-related innovations in Niger. I cannot stress enough the pivotal role of farmers' knowledge in this endeavor. Our commitment lies in ensuring that our research innovations directly benefit them," said Dr Clarisse Umutoni.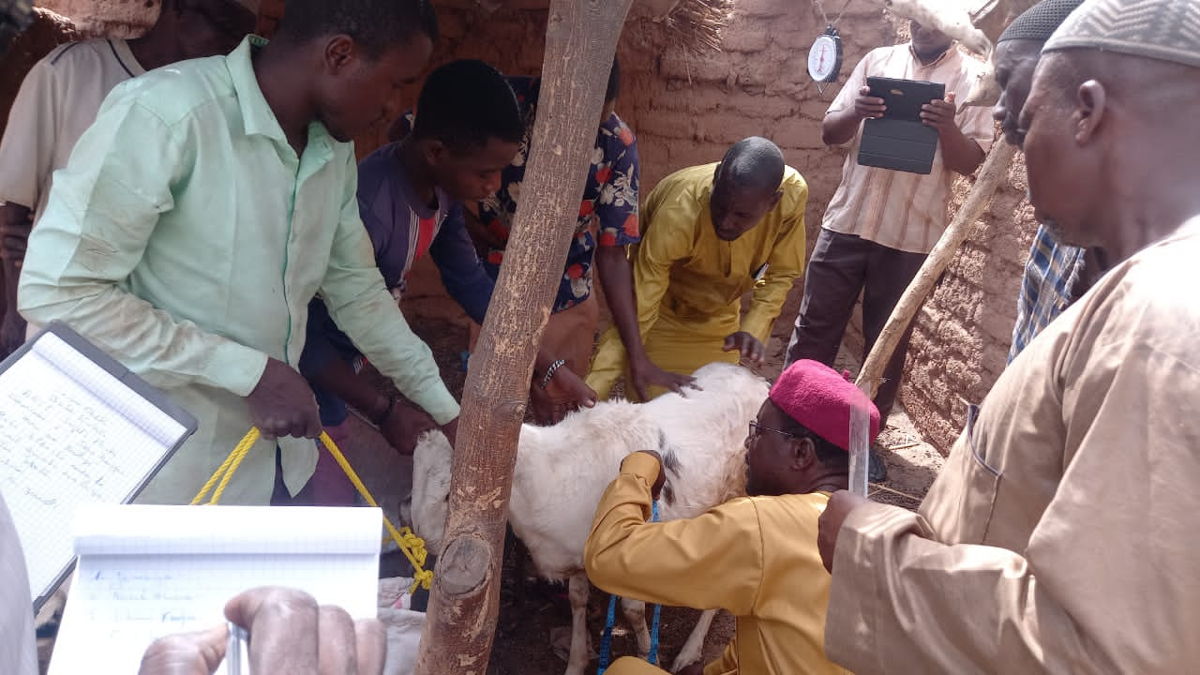 Over the past few years, we have faced significant challenges in finding quality feed for our livestock. We have been informed about various practices we can adopt to feed our animals. However, when partners introduce innovations, we sometimes feel excluded from the process and hesitate to try or adopt certain technologies. We are concerned about the potential loss of what little we already have, which keeps us guarded," said Mr Amadou Douramane.
Creating a solution
In response to this concern raised by the farmers, the project introduced an Innovations Transfer Framework to ensure the participation of small-scale producers. Farmers were excited when the project discussed the approach that would be used to introduce the feed and market-related technologies to them.
"The project has taken the time to take us through all the steps we must take to succeed when adopting new technology. I am ready to commit myself and engage in the journey as long as it helps improve my animals' productivity and my family's wellbeing," said Farmer Mariama Yero, a project participant.
The innovations that will be introduced are dual-purpose cereals cultivars for fodder production, tropical forages adapted to the local context, silage making, chopping and grinding of crop residues, urea treatment of crop residues, feed ration packages for sheep and goats, dairy goat feed ration package and fodder business model.
About the project
Project: Enhancing the productivity and resilience of agro-pastoral systems and income, food, and nutrition security through market-oriented innovations in Niger
Funder: USAID through the University of Florida Feed the Future Innovation Lab for Livestock Systems
Collaborators: ICRISAT, Dan Dicko Dankoulodo University of Maradi, University Abdou Moumouni, Amate Seed Farm, Ainoma Seed Farm, Association for the Promotion of Livestock in the Sahel and Savannah (Association pour la Promotion de l'Elevage au Sahel et en Savane [APESS]), Arizona State University and Cultivating New Frontiers in Agriculture (CNFA).
This work aligns with SDGs 1, 2, 13, and 17.